Expert Advice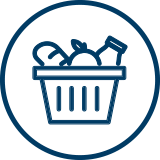 Nutrition
How Limiting Dairy May be Beneficial to Your Thyroid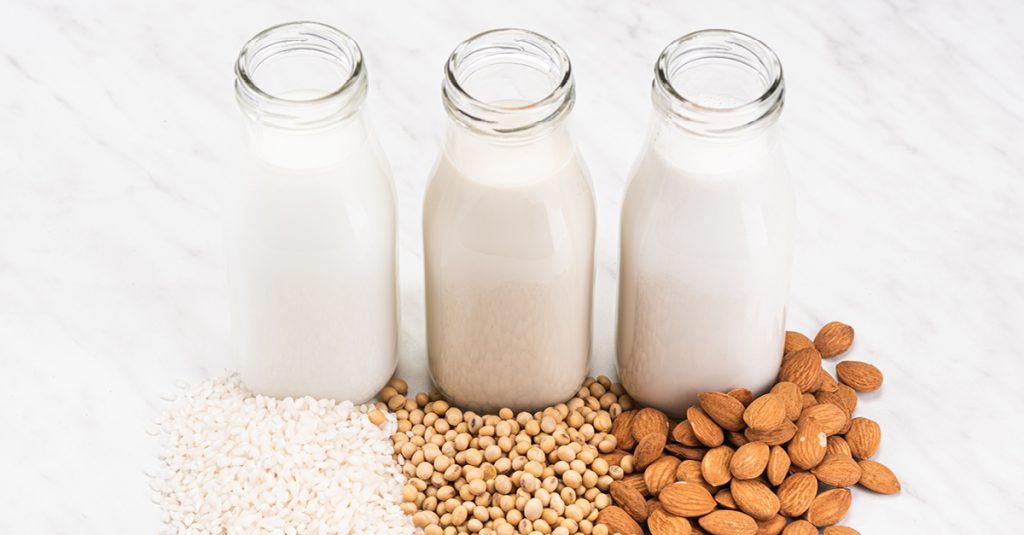 Acella Pharmaceuticals, LLC., is partnering with Heather Procknal, NBC-HWC-CHC, to bring greater awareness to the importance of thyroid care and education. This post was sponsored by Acella Pharmaceuticals and should not be construed as medical advice. Please talk to your doctor about your individual medical situation.
For those managing hypothyroidism, there is a high correlation between autoimmune symptoms and food sensitivities.1
Today, I'll cover why it may be beneficial to limit dairy intake and tips for how to reduce or eliminate dairy. I'll also provide some non-dairy alternatives to make this transition easier.
For those with hypothyroidism or Hashimoto's thyroiditis, the most common and potentially triggering items are:
Sugar
Caffeine
Gluten
Soy
Alcohol
Eggs
Seeds and nuts
Dairy
More specifically, people with Hashimoto's thyroiditis tend to have a greater sensitivity to certain proteins found in dairy products. They also tend to have a higher incidence of lactose intolerance.
In a recent study, researchers found that lactose intolerance was diagnosed in 75.9% of test patients with Hashimoto's thyroiditis.2 That's significant!
The good news is, not all people with hypothyroidism or Hashimoto's thyroiditis have lactose intolerance. So you might want to consider having lab tests done to confirm if you are truly lactose intolerant. You can also try eliminating dairy to see if you find a difference in how you feel.
What does this mean for patients suffering from hypothyroidism and Hashimoto's thyroiditis?
It means that consuming dairy may result in a reaction or sensitivity. This leads to the production of inflammatory chemicals in your body that can negatively impact your energy levels and mental and physical health.
Chronic inflammation has also been shown to reduce total thyroid receptor count and can disrupt thyroid hormone function.
Additionally, if you're lactose intolerant and consume dairy products, you may suffer from malabsorption of essential nutrients and oral medications.
If you're taking thyroid medication you want it to be as effective as possible!
To be clear, not all dairy products are problematic.
Dairy has many redeeming nutritional qualities, especially in its raw and fermented states. Unfortunately, most forms of dairy we eat today are highly processed with added preservatives and hormones that can wreak havoc on your digestive system and trigger inflammation.3
But not ALL inflammation is bad. It is a vital part of the immune system's response to healing injuries and infections.
The type of inflammation we are talking about reducing is chronic low-grade inflammation that is often caused by dietary and lifestyle factors.
Both of which are in your control!
So please let this empower you to make changes so you can heal your body, reduce inflammation and feel better.
If you decide to reduce or eliminate dairy, you might be wondering, "How can I know if something has dairy in it?"
Avoiding dairy or lactose can be challenging as it's added to many things, such as processed foods, protein powders, baked goods, soups and sauces.
It's helpful to be a diligent label reader while you're reducing or eliminating dairy products.
Here is a list of items that MAY contain dairy:
Creamer
Cheese
Butter
Canned Soups
Pudding
Sour Cream
Cottage Cheese
Yogurt
Kefir
Ice Cream
Frozen Meals
Packaged Foods
Powdered Drink Mixes
Powdered Sauce Mixes
Protein Powders
Here are some cow-milk alternatives:
My first recommendation for a non-dairy milk alternative is coconut milk, because it is autoimmune protocol (AIP) diet friendly.
Other non-dairy milk options are not on the AIP diet because they come from nuts, seeds and soy. which are considered triggering and are to be avoided while on the autoimmune protocol.4
Oat Milk
Hemp Seed Milk
Almond Milk
Flax Seed Milk
Soy Milk
Cashew Milk
However, they are still a better alternative to cow's milk, which means switching to them is a step in the right direction to healing your gut and reducing your thyroid symptoms.
Better swaps for non-dairy yogurt:
Coconut Milk Yogurt – top pick and AIP friendly
Almond Milk Yogurt – not AIP compliant
Oat Milk Yogurt – not AIP compliant
Soy Milk Yogurt – not AIP compliant
Here are a few other AIP-approved dairy alternatives that you may want to incorporate into your diet while you take a break from dairy.
Non-Dairy Kefir:
Vegan Kefir, such as Coconut Milk Kefir – AIP friendly
Coconut water kefir or coconut milk kefir is very beneficial for digestion and gut health. It's also high in nutrients and probiotics!
Non-Dairy Cheese alternative:
Nutritional yeast is an inactive yeast. It comes in the form of small yellow flakes and has a mild cheesy taste.
It's popular in vegan cuisine as a cheese alternative, PLUS it's AIP-compliant.
Sprinkle or mix nutritional yeast into anything you'd like to have a nutty cheesy taste! Top steamed veggies or sprinkle it on your salad to amplify the flavor.
In the mood for a crunchy satisfying snack? Sprinkle nutritional yeast over some air-popped popcorn for a faux-cheesy treat!
Here's a health tip: Track your food and symptoms.
One of the ways you can figure out if dairy is impacting your hypothyroid symptoms is to keep a daily tracker of the food you eat and your symptoms.
Notice your energy levels after eating certain dairy-containing foods. Check in with your mood and sleep quality as well. The more in tune you are with your body and mind, the easier it will be to modify your lifestyle and diet and begin to feel better!
If the thought of going "cold turkey" from dairy feels overwhelming, then try to swap out one or two things at a time and build from there. Sometimes just a slight change in your diet can have a large impact on how you feel, so try something different or new. Who knows, you might just fall in love with coconut milk!
Speaking of coconut milk, here is a yummy non-dairy treat to help satisfy your sweet tooth.
Vanilla "Nice-Cream"
Ingredients:
3 brown or spotted bananas (must be ripe for sweetness)
¼ cup coconut milk
½ tsp vanilla extract or vanilla bean paste
1 pinch of salt (to taste)
Instructions:
1. Peel and slice ripe bananas into small pieces
2. Place in a container and freezer overnight
3. Once your bananas are frozen, put them to a food processor or blender and slowly add the coconut milk, vanilla extract, and salt (to taste) until it resembles soft-serve ice cream.
4. Scoop into bowls and enjoy immediately.
For a firmer ice cream, pour the mixture into a freezer-safe loaf pan and freeze for an additional two hours, then scoop into bowls and top with flaked coconut, berries or more bananas! The possibilities are endless!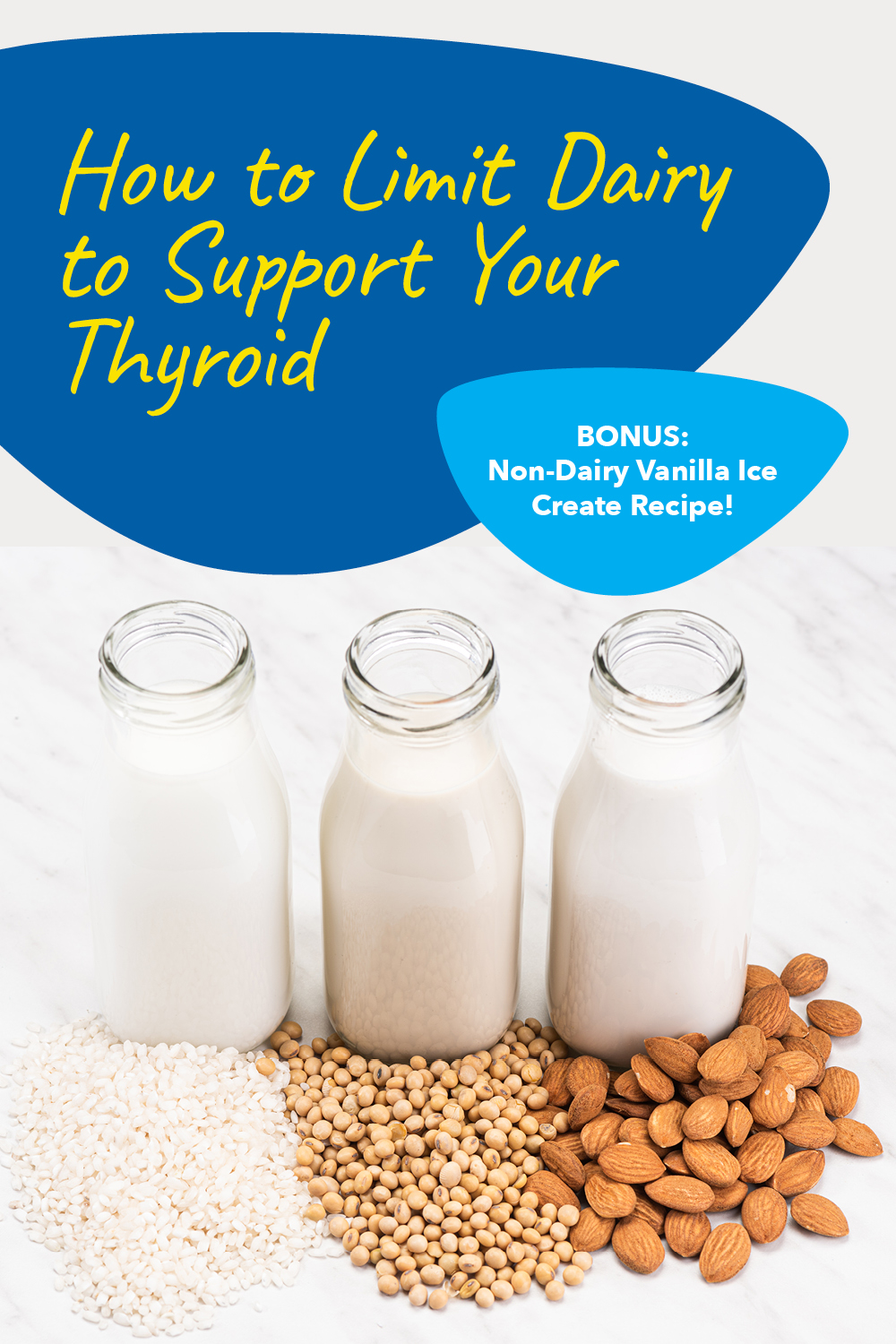 INDICATIONS & IMPORTANT RISK INFORMATION INCLUDING BLACK BOX WARNING
Important Risk Information
Drugs with thyroid hormone activity, alone or together with other therapeutic agents, have been used for the treatment of obesity. In euthyroid patients, doses within the range of daily hormonal requirements are ineffective for weight reduction. Larger doses may produce serious or even life-threatening manifestations of toxicity, particularly when given in association with sympathomimetic amines such as those used for their anorectic effects.
NP Thyroid® is contraindicated in patients with uncorrected adrenal insufficiency, untreated thyrotoxicosis, and hypersensitivity to any component of the product.
In the elderly and in patients with cardiovascular disease, NP Thyroid® should be used with greater caution than younger patients or those without cardiovascular disease.
Use of NP Thyroid® in patients with diabetes mellitus or adrenal cortical insufficiency may worsen the intensity of their symptoms.
The therapy of myxedema coma requires simultaneous administration of glucocorticoids.
Concomitant use of NP Thyroid® with oral anticoagulants alters the sensitivity of oral anticoagulants. Prothrombin time should be closely monitored in thyroid-treated patients on oral anticoagulants.
In infants, excessive doses of NP Thyroid® may produce craniosynostosis.
Partial loss of hair may be experienced by children in the first few months of therapy but is usually transient.
Adverse reactions associated with NP Thyroid® therapy are primarily those of hyperthyroidism due to therapeutic overdosage.
Many drugs and some laboratory tests may alter the therapeutic response to NP Thyroid®. In addition, thyroid hormones and thyroid status have varied effects on the pharmacokinetics and actions of other drugs. Administer at least 4 hours before or after drugs that are known to interfere with absorption. Evaluate the need for dose adjustments when regularly administering within one hour of certain foods that may affect absorption.
NP Thyroid® should not be discontinued during pregnancy, and hypothyroidism diagnosed during pregnancy should be promptly treated.
Indication
NP Thyroid® (thyroid tablets, USP) is a prescription medicine that is used to treat a condition called hypothyroidism from any cause, except for cases of temporary hypothyroidism, which is usually associated with an inflammation of the thyroid (thyroiditis). It is meant to replace or supplement a hormone that is usually made by your thyroid gland.
NP Thyroid® is also used in the treatment and prevention of normal functioning thyroid goiters, such as thyroid nodules, Hashimoto's thyroiditis, multinodular goiter, and in the management of thyroid cancer.