Expert Advice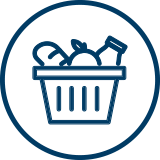 Nutrition
Are You Too Busy to Eat Healthy?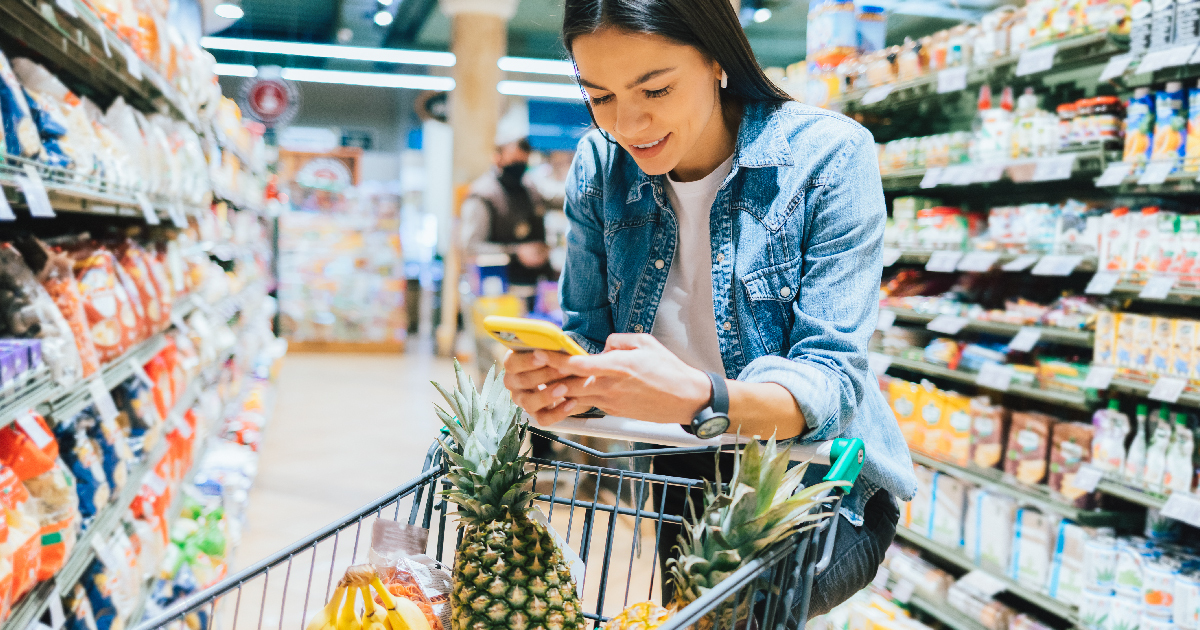 Acella Pharmaceuticals, LLC., is partnering with Lindy Ford, RD, LDN, to bring greater awareness to the importance of thyroid care and education. This post is sponsored by Acella Pharmaceuticals and should not be construed as medical advice. Please talk to your doctor about your individual medical situation.
Disclaimer: The information provided is for educational purposes only and does not substitute professional medical advice. Consult a medical professional or healthcare provider before beginning any exercise, fitness, diet, or nutrition routine.
As a registered dietitian I often hear, "I want to eat healthy, but I'm too busy." For a person with hypothyroidism, eating a healthy, real-food diet is essential. But often, especially around the holidays, busy schedules can disrupt smart food choices.
There are many pieces to the proverbial health puzzle, but in my book, nutrition is the biggest. Ignoring the healthy eating piece is like driving a car on low fuel and saying, "I'm just too busy to stop for gas."
I can relate and empathize with this time crunch issue. I run a business and a household and manage a plethora of kid activities. To keep it real, my busy life will always make eating healthy a challenge.
I'm a nutritionist, so not only do I want to practice what I preach, I truly desire the benefits of greater energy, better sleep, focus, and great health that good nutrition gives me. I want that for you also. These 10 tips are not exhaustive but are ways that have helped make it easier and more time efficient to eat healthier.
10 Tips To Make Meal Planning Easier
1. Batch cook or plan a prep day. When making sauces, chilis, soups and casseroles, double or triple the amounts or make enough for a small country. My husband and I usually do this together. Store in an airtight container in the fridge for up to three days or freeze individual meals for up to three months. If you have time, set aside a half or whole day regularly to batch cook. I've done this with a group of friends to make it fun. Every task is easier with conversation and a glass of wine.
2. Plan meals and grocery shop once or twice a week. Take time every week to plan meals and snacks. Make a shopping list and stick with it. This will save money, time and eliminate the tendency for unhealthy food to magically jump in your shopping cart.
3. Stop fearing the "Breakfast Police." Your momma was right – studies show the importance of a high-protein breakfast. Many of us think we need to cook a traditional breakfast or it's not breakfast. Forget that! Heat up leftovers from the night before or take nitrate-free turkey, avocado, and/or baby spinach and make rollups. They take about three minutes and can be eaten in the car.
4. Go frozen. Frozen vegetables are often more nutritious than fresh and can be a huge time saver because you can stock up. The same is true for wild-caught seafood, chicken, grass-fed beef and pork. Shopping at warehouse stores (if you buy quality items) can be a time and money saver if you have freezer space.
5. Go canned or jarred. I'm not a huge fan of canned vegetables like green beans, but I stock up on canned wild-caught salmon and broths. Check out my easy-peasy salmon cake recipe that can be made ahead of time. I've often eaten these for breakfast as well. Other canned and jarred items such as roasted red peppers, capers, olives and artichokes make it simple to assemble last-minute meals.
6. Choose pre-prepped. Because I'm not a chopping fan, pre-prepped vegetables have become a lifesaver. Almost any time, you will find Trader Joe's organic cabbage mix in my fridge. I toss it into salads almost every day. You can also make coleslaw by mixing it with your favorite low-sugar dressing or mayo.
You can find many vegetables that are chopped. I love to purchase pre-peeled garlic bulbs. I also do my own chopping. I chop onions and other veggies and have them ready in the fridge for a quick salad.
7. Snack well. Let's be honest. There are some days everything will go "cray-cray." Sometimes you are just in survival mode. Having a stash of healthy snacks already prepared will become your lifeline. Always strive to have healthy snacks on hand to grab – nuts, grass-fed beef jerky or meat sticks, seeds, hard-boiled eggs, cut-up veggies, and fruit like apples and pears. A perfect snack is an apple and almond butter.
8. Keep it simple. Except for special occasions, no one will ever accuse me of being Julia Child. A typical meal for us is an organic, baked whole chicken, steamed-in-broth (frozen) broccoli with grass-fed butter, sautéed (in avocado oil) cauliflower rice and mixed organic berries. Total prep time: 20 to 30 minutes. Also, take advantage of the crock pot, pressure cooker or air fryer and let them do some of the work for you.
9. Eat together as a family. When you keep it simple, you have more time to cultivate what is important – family time. Eating together not only can have nutritional value, but it can also increase your quality of life. You may not be able to eat together every night, but make it a priority. Statistics reveal that kids who eat with their families several nights a week do better in school.
10. Get help. There are many ways you can do this. First, look within your own family. One person shouldn't be doing all the cooking unless they have the time and desire. Enlist the help of spouses and children. Teenage children can be easily and quickly trained to cook full meals. My tween daughter does this once a week. Yes, at first, she needed a lot of guidance. It may not be perfect, but I'll take anything to keep me out of the kitchen.
Take advantage of companies that deliver healthy meals. They deliver boxes filled with the exact ingredients and recipes right to your door. There are also companies that will prepare cooked meals you can pick up or get delivered.
Yes, healthy eating takes some planning. Yes, it takes some thought. Yes, it is worth it.
Are you too busy to eat healthy? Is your car too busy driving to stop for gas? Eating healthy will pay you back with increased energy, a healthier thyroid, clearer thoughts, increased productivity and a higher quality of life.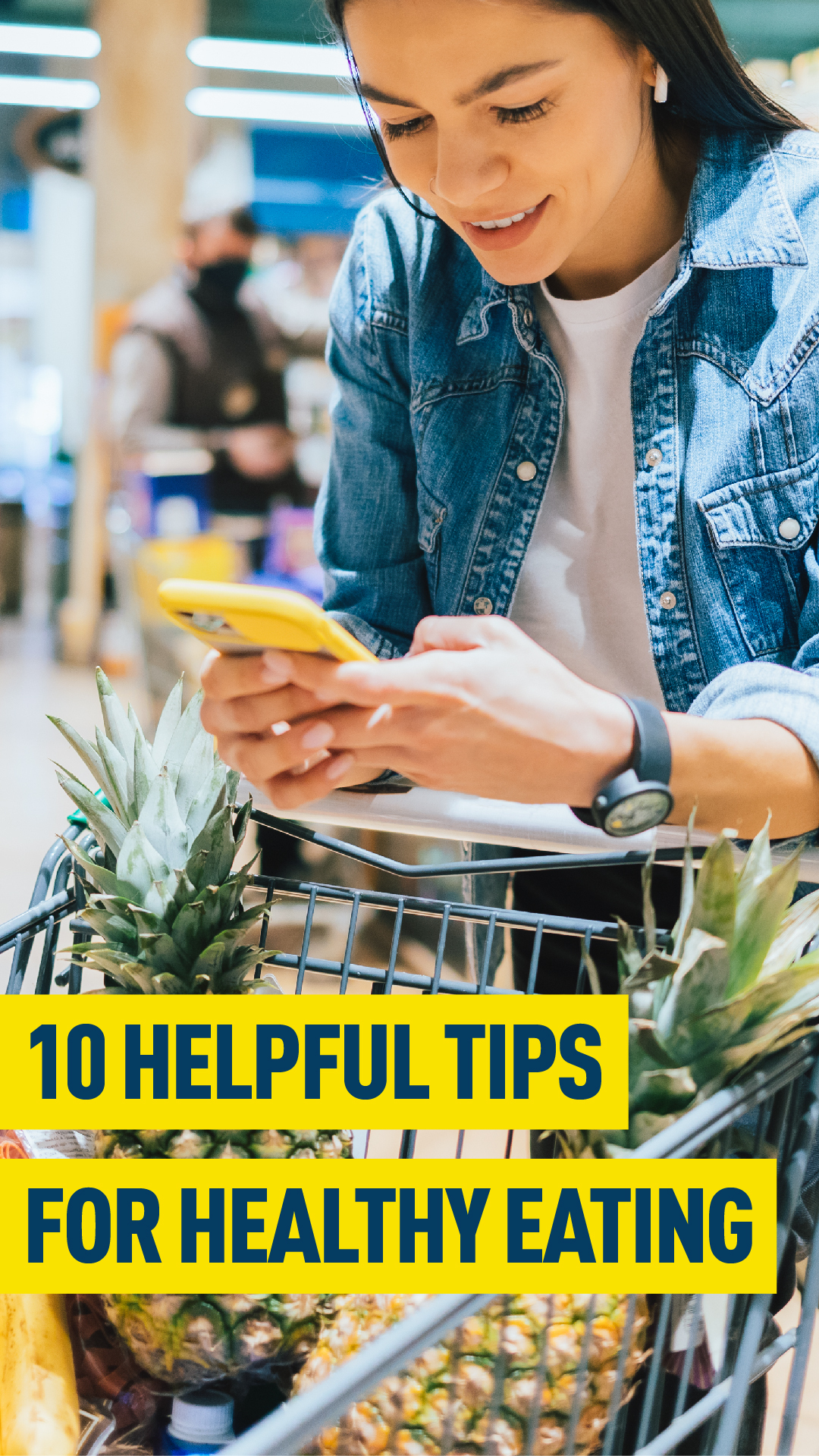 2310-v1
INDICATIONS & IMPORTANT RISK INFORMATION INCLUDING BLACK BOX WARNING
Important Risk Information
Drugs with thyroid hormone activity, alone or together with other therapeutic agents, have been used for the treatment of obesity. In euthyroid patients, doses within the range of daily hormonal requirements are ineffective for weight reduction. Larger doses may produce serious or even life-threatening manifestations of toxicity, particularly when given in association with sympathomimetic amines such as those used for their anorectic effects.
NP Thyroid® is contraindicated in patients with uncorrected adrenal insufficiency, untreated thyrotoxicosis, and hypersensitivity to any component of the product.
In the elderly and in patients with cardiovascular disease, NP Thyroid® should be used with greater caution than younger patients or those without cardiovascular disease.
Use of NP Thyroid® in patients with diabetes mellitus or adrenal cortical insufficiency may worsen the intensity of their symptoms.
The therapy of myxedema coma requires simultaneous administration of glucocorticoids.
Concomitant use of NP Thyroid® with oral anticoagulants alters the sensitivity of oral anticoagulants. Prothrombin time should be closely monitored in thyroid-treated patients on oral anticoagulants.
In infants, excessive doses of NP Thyroid® may produce craniosynostosis.
Partial loss of hair may be experienced by children in the first few months of therapy but is usually transient.
Adverse reactions associated with NP Thyroid® therapy are primarily those of hyperthyroidism due to therapeutic overdosage.
Many drugs and some laboratory tests may alter the therapeutic response to NP Thyroid®. In addition, thyroid hormones and thyroid status have varied effects on the pharmacokinetics and actions of other drugs. Administer at least 4 hours before or after drugs that are known to interfere with absorption. Evaluate the need for dose adjustments when regularly administering within one hour of certain foods that may affect absorption.
NP Thyroid® should not be discontinued during pregnancy, and hypothyroidism diagnosed during pregnancy should be promptly treated.
Indication
NP Thyroid® (thyroid tablets, USP) is a prescription medicine that is used to treat a condition called hypothyroidism from any cause, except for cases of temporary hypothyroidism, which is usually associated with an inflammation of the thyroid (thyroiditis). It is meant to replace or supplement a hormone that is usually made by your thyroid gland.
NP Thyroid® is also used in the treatment and prevention of normal functioning thyroid goiters, such as thyroid nodules, Hashimoto's thyroiditis, multinodular goiter, and in the management of thyroid cancer.