Expert Advice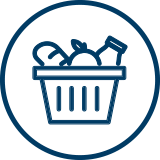 Nutrition
Meal Planning for a Healthy Thyroid Diet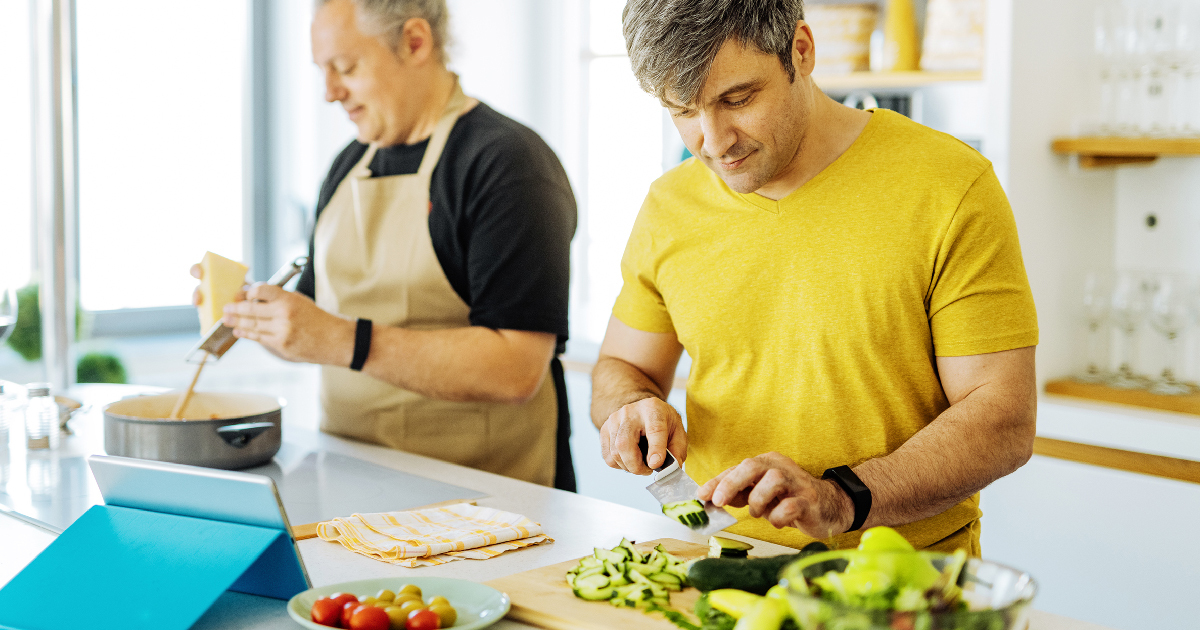 Acella Pharmaceuticals, LLC., is partnering with Heather Procknal, NBC-HWC-CHC, to bring greater awareness to the importance of thyroid care and education. This post is sponsored by Acella Pharmaceuticals and should not be construed as medical advice. Please talk to your doctor about your individual medical situation.
Disclaimer: The information provided is for educational purposes only and does not substitute professional medical advice. Consult a medical professional or healthcare provider before beginning any exercise, fitness, diet, or nutrition routine.
Thyroid disease affects millions of Americans each year. Your thyroid gland controls many functions, including metabolism, sleep, and energy levels. When it's not functioning correctly, symptoms such as fatigue, depression, weight gain, hair loss, dry skin, constipation, or difficulty sleeping can occur.
The good news is that there are lifestyle changes that may help you manage thyroid symptoms and prevent further damage to your body. One example is healthy meal planning.
What are the benefits of healthy meal planning?
When it comes to managing your health, one of the best ways to keep yourself on track is to make sure you fuel yourself with healthy foods every day.
Some of the benefits of starting a weekly meal planning routine include:
1. Easing the stress of deciding what to cook every night because it's all mapped out for you. Goodbye, decision fatigue!
2. Helping you stick to your healthy eating goals because you won't buy unnecessary items like unhealthy snacks and junk food.
3. Reducing food waste because you'll purchase, cook and plan for appropriate portions or enjoy leftovers the following day.
4. Saving your money at the grocery store by sticking to your meal planning shopping list.
5. Saving you time because you won't need to make multiple trips to the grocery store.
6. Helping you stay organized by knowing what you have in your pantry and fridge each week.
7. Reducing cravings and mindless snacking between meals by having meals planned out and prepped each day. You'll be less likely to snack when you're not truly hungry.
8. Helping you avoid overeating by filling up on nutrient-dense foods and satisfying healthy meals. In fact, eating well-balanced meals throughout the week has a huge impact on weight loss and feeling better overall.
9. Giving you more control over what goes into your food by making home-cooked meals. When you cook at home, you can choose healthier ingredients, which can help you look and feel better.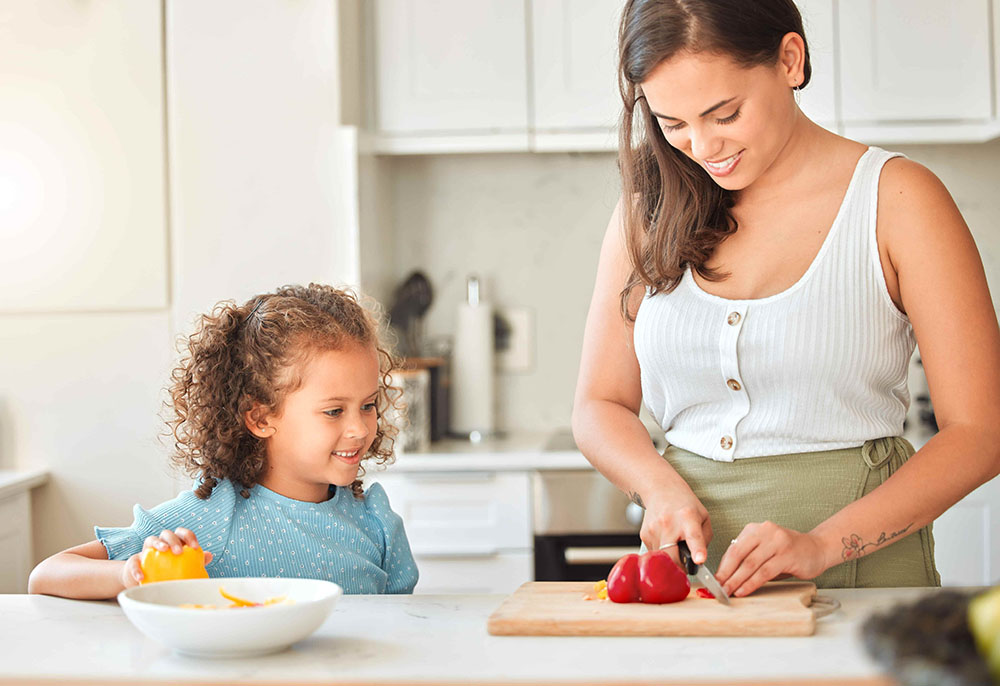 10 Tips for Making Meal Planning Easier
If the thought of meal planning makes you want to run for the hills, here are some great tips to help you get started:
1. Start small. If you don't want to plan all of your meals for the week, start with one meal a day. You can always add more meals later.
2. Block off small chunks of time to plan. Set aside an hour or two each weekend to plan meals, shop for groceries, and prep some meals. If you find this to be too much work, then try breaking it up during the week instead.
3. Prep ahead of time. Cook proteins like ground meats ahead of time so you can quickly and easily add them to meals when you're short on cooking time. You can also do this with your grains and veggies. Roasting a sheet pan of veggies to use for multiple meals is a huge time saver. Plus, roasted veggies are the perfect complement to lunch and dinner because they reheat so well.
4. Use meal prep containers. If you prep your meals ahead of time, multi-sectional containers can conveniently store your meals for quick and easy dinners. They're also great for keeping portion sizes in check.
5. Use frozen food. Purchase some frozen fruits and veggies, so they're ready to cook or use whenever you need them. This way, you don't have to worry about fresh produce going bad before you use it, which means less wasted food and money.
6. Keep your refrigerator tidy. Use your refrigerator space wisely by storing fresh produce and other ingredients at eye level or in clear containers so you are more likely to use them within a few days—no more out-of-sight, out-of-mind food.
7. Create a weekly shopping list. Highlight your weekly "staples" like fresh/frozen fruits and veggies, proteins, whole grains, pantry items, and any spices or herbs you will need. Check your kitchen inventory before you go shopping to avoid buying duplicates. This is a money saver too!
8. Write out your meal plan on a menu board. Create a bulletin board where you can post your shopping list, weekly recipes, or even pictures of your favorite dishes to help you keep your meal plan top of mind!
9. Use a calendar. You can use a traditional paper calendar or a digital calendar to plan out your meals. You can look back at previous weeks' meals, pick your favorites or try something new to keep it interesting. You can even create a shared Google calendar with family members so everyone can see the weekly menu on the go.
10. Don't forget healthy snacks! Plan for healthy snacks between meals. Keep prepped and pre-portioned snacks such as chopped veggies and hummus handy for that afternoon slump. Having your snacks planned out and prepped will keep you from making poor food choices when you're feeling "hangry," stressed, or tired.
As the great Mark Twain once said, "If you fail to plan, you plan to fail." In terms of meal planning, this could not be more accurate
To sum it all up, planning your (healthy) meals ahead of time will help you save time, money, and stress while keeping your diet healthy and balanced. A boosted mood, increased energy, better sleep, and potential weight loss are absolutely worth the focused time spent in the kitchen.
Start small and go from there. Just remember to stick to your plan and don't give up. Happy meal planning!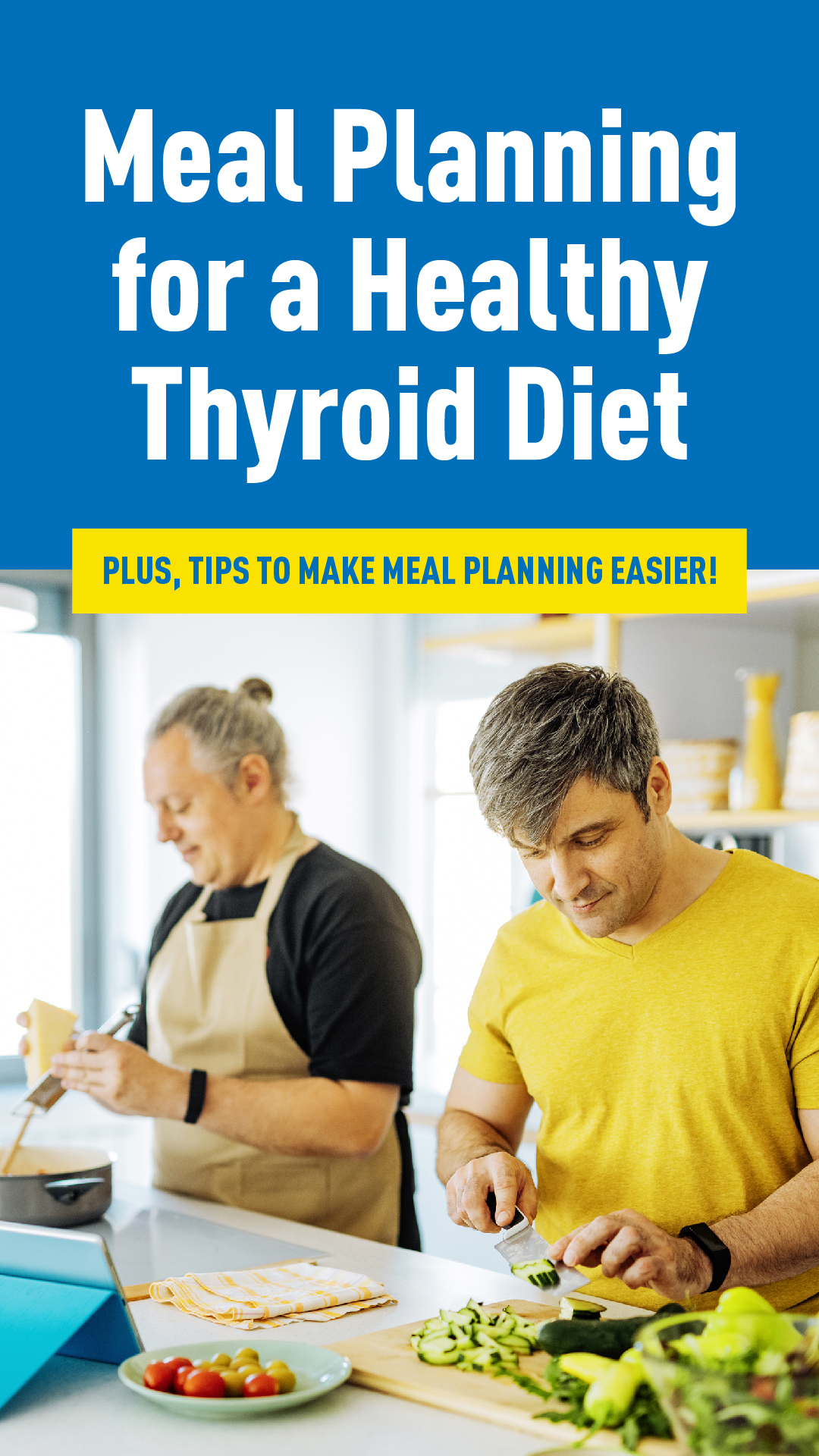 2307-v1
INDICATIONS & IMPORTANT RISK INFORMATION INCLUDING BLACK BOX WARNING
Important Risk Information
Drugs with thyroid hormone activity, alone or together with other therapeutic agents, have been used for the treatment of obesity. In euthyroid patients, doses within the range of daily hormonal requirements are ineffective for weight reduction. Larger doses may produce serious or even life-threatening manifestations of toxicity, particularly when given in association with sympathomimetic amines such as those used for their anorectic effects.
NP Thyroid® is contraindicated in patients with uncorrected adrenal insufficiency, untreated thyrotoxicosis, and hypersensitivity to any component of the product.
In the elderly and in patients with cardiovascular disease, NP Thyroid® should be used with greater caution than younger patients or those without cardiovascular disease.
Use of NP Thyroid® in patients with diabetes mellitus or adrenal cortical insufficiency may worsen the intensity of their symptoms.
The therapy of myxedema coma requires simultaneous administration of glucocorticoids.
Concomitant use of NP Thyroid® with oral anticoagulants alters the sensitivity of oral anticoagulants. Prothrombin time should be closely monitored in thyroid-treated patients on oral anticoagulants.
In infants, excessive doses of NP Thyroid® may produce craniosynostosis.
Partial loss of hair may be experienced by children in the first few months of therapy but is usually transient.
Adverse reactions associated with NP Thyroid® therapy are primarily those of hyperthyroidism due to therapeutic overdosage.
Many drugs and some laboratory tests may alter the therapeutic response to NP Thyroid®. In addition, thyroid hormones and thyroid status have varied effects on the pharmacokinetics and actions of other drugs. Administer at least 4 hours before or after drugs that are known to interfere with absorption. Evaluate the need for dose adjustments when regularly administering within one hour of certain foods that may affect absorption.
NP Thyroid® should not be discontinued during pregnancy, and hypothyroidism diagnosed during pregnancy should be promptly treated.
Indication
NP Thyroid® (thyroid tablets, USP) is a prescription medicine that is used to treat a condition called hypothyroidism from any cause, except for cases of temporary hypothyroidism, which is usually associated with an inflammation of the thyroid (thyroiditis). It is meant to replace or supplement a hormone that is usually made by your thyroid gland.
NP Thyroid® is also used in the treatment and prevention of normal functioning thyroid goiters, such as thyroid nodules, Hashimoto's thyroiditis, multinodular goiter, and in the management of thyroid cancer.