Expert Advice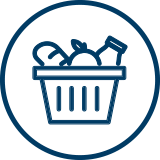 Nutrition
Top Five Fats for Hypothyroidism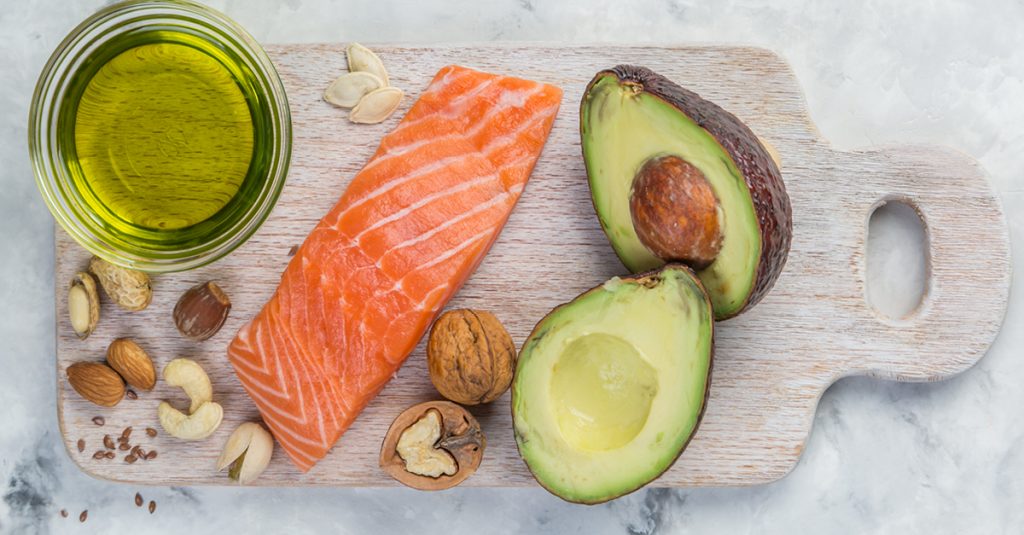 Acella Pharmaceuticals, LLC., is partnering with Nicole German Morgan, RDN, LD, CLT to bring greater awareness to the importance of thyroid care and education. This post is sponsored by Acella Pharmaceuticals and should not be construed as medical advice. Please talk to your doctor about your individual medical situation.
Fat may be something we try to cut out of our diets in fear that it has too many calories or is unhealthy. In fact, fats are essential to our cellular makeup and necessary for life. More specifically, patients with hypothyroidism may want to focus on certain types of fats that are better suited to support thyroid function.
1. Avocado
Avocados are rich with monounsaturated fatty acids and fiber. In addition, one whole avocado is an excellent source of vitamin C, vitamin E and plenty of B vitamins. The these vitamins support energy production and a healthier inflammatory response in the body. All of these nutrients, in addition to the antioxidants in avocados, make avocados an excellent source of fat for those with hypothyroidism.
One research study noted that people who eat avocados may be at lower risk for metabolic syndrome and generally have lower body weight, BMI and waist circumference.1 This is especially important for those of us with hypothyroidism as we are often looking for ways to stay lean.
2. Olive Oil
Olive oil offers benefits beyond simply containing healthy fats. The oil also contains antioxidants that prevent oxidative damage to the body. Therefore, olive oil is often considered protective against various cancers, heart disease and aging.2 Even though we are not sure of the full benefit for the thyroid, we can be sure that olive oil provides a wide variety of health benefits. As we support entire body health, we support the thyroid as well!
3. Wild Salmon
Salmon is a rich source of omega-3 fatty acids. These omega-3 fatty acids were recognized in one notable research study for their ability to potentially reduce the risk of death.3 One serving, about a 3-ounce filet of salmon, provides all the omega-3 fatty acids you may need for the day!
Notably, farmed salmon may contain more contaminants than wild salmon. Therefore, wild salmon is a more suitable choice for those with hypothyroidism.4
4. Coconut Oil
Coconut oil may be the most popular fat for possible support in hypothyroidism; however, the research is still lacking. Coconut oil is a saturated fat made up of medium-chain triglycerides (MCTs). It also has shown at least some support for reduced body fat and improved metabolism. However, the research is weak.5 Nevertheless, coconut oil is a nice satisfying fat choice to consume in moderation and use in recipes. Feel free to see how it works for you and use it for added variety in your meals!
5. High-Oleic Sunflower Oil
This type of sunflower oil (you may also see safflower oil at the stores) is created to contain a higher level of monounsaturated fats compared to polyunsaturated fats. This improves the fat profile of the oil, which may support a healthier inflammatory response. You may find this sunflower or safflower oil in healthier pre-packaged dressings and snacks products such as chips. The oil is notable for hypothyroidism as it is often included in healthier packaged foods items. This makes choosing healthier snacks easier and helps add variety and convenience in grocery shopping.
These fat sources can help improve satiety while also ensuring there is enough fat in the diet to produce proper thyroid hormone. While there is minimal research on dietary fats' ability to improve body weight, there is plenty of research supporting unsaturated fats for a healthier inflammatory response and improved cardiovascular health. With all of these health benefits in mind, we can better understand how the healthiest fat choices may also support hypothyroidism.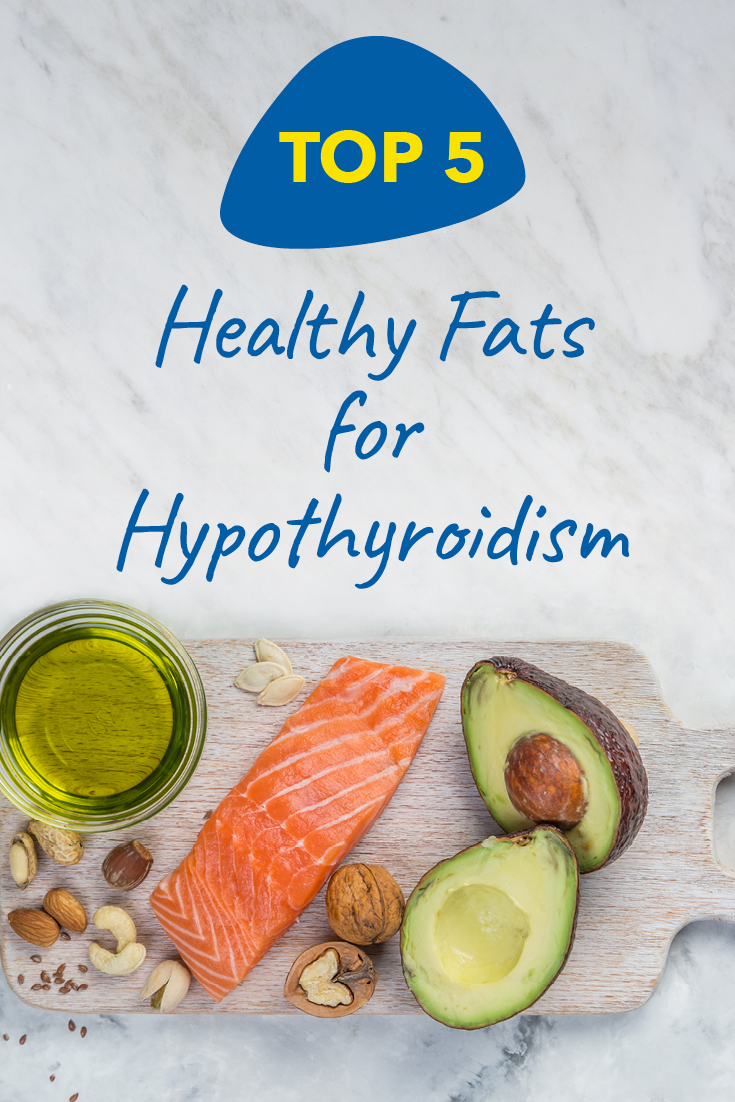 INDICATIONS & IMPORTANT RISK INFORMATION INCLUDING BLACK BOX WARNING
Important Risk Information
Drugs with thyroid hormone activity, alone or together with other therapeutic agents, have been used for the treatment of obesity. In euthyroid patients, doses within the range of daily hormonal requirements are ineffective for weight reduction. Larger doses may produce serious or even life-threatening manifestations of toxicity, particularly when given in association with sympathomimetic amines such as those used for their anorectic effects.
NP Thyroid® is contraindicated in patients with uncorrected adrenal insufficiency, untreated thyrotoxicosis, and hypersensitivity to any component of the product.
In the elderly and in patients with cardiovascular disease, NP Thyroid® should be used with greater caution than younger patients or those without cardiovascular disease.
Use of NP Thyroid® in patients with diabetes mellitus or adrenal cortical insufficiency may worsen the intensity of their symptoms.
The therapy of myxedema coma requires simultaneous administration of glucocorticoids.
Concomitant use of NP Thyroid® with oral anticoagulants alters the sensitivity of oral anticoagulants. Prothrombin time should be closely monitored in thyroid-treated patients on oral anticoagulants.
In infants, excessive doses of NP Thyroid® may produce craniosynostosis.
Partial loss of hair may be experienced by children in the first few months of therapy but is usually transient.
Adverse reactions associated with NP Thyroid® therapy are primarily those of hyperthyroidism due to therapeutic overdosage.
Many drugs and some laboratory tests may alter the therapeutic response to NP Thyroid®. In addition, thyroid hormones and thyroid status have varied effects on the pharmacokinetics and actions of other drugs. Administer at least 4 hours before or after drugs that are known to interfere with absorption. Evaluate the need for dose adjustments when regularly administering within one hour of certain foods that may affect absorption.
NP Thyroid® should not be discontinued during pregnancy, and hypothyroidism diagnosed during pregnancy should be promptly treated.
Indication
NP Thyroid® (thyroid tablets, USP) is a prescription medicine that is used to treat a condition called hypothyroidism from any cause, except for cases of temporary hypothyroidism, which is usually associated with an inflammation of the thyroid (thyroiditis). It is meant to replace or supplement a hormone that is usually made by your thyroid gland.
NP Thyroid® is also used in the treatment and prevention of normal functioning thyroid goiters, such as thyroid nodules, Hashimoto's thyroiditis, multinodular goiter, and in the management of thyroid cancer.