Expert Advice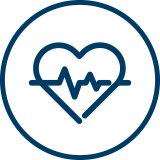 Body + Fitness
Acupressure for Hypothyroid Symptoms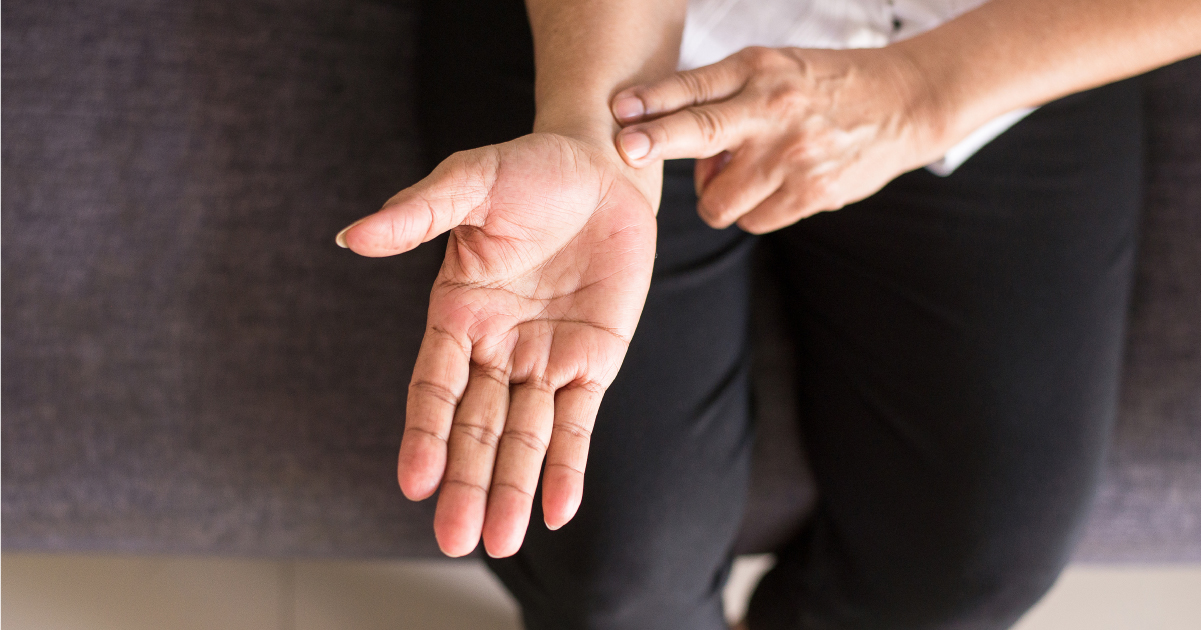 Acella Pharmaceuticals, LLC, is partnering with Ericca Burke, a board-certified licensed acupuncturist, to bring greater awareness to the importance of thyroid care and education. This post was sponsored by Acella Pharmaceuticals and should not be construed as medical advice. Please talk to your doctor about your individual medical situation.
Disclaimer: The information provided is for educational purposes only and does not substitute professional medical advice. Consult a medical professional or healthcare provider before beginning any exercise, fitness, diet, or nutrition routine.
From helping to get a restful night's sleep to relieving anxiety and stress, acupressure may help support some health concerns, including symptoms related to hypothyroidism.
Acupressure is the application of gentle pressure to acupuncture points. It is based on the principles of Chinese medicine and has been practiced for thousands of years in Asian countries. There are hundreds of acupuncture points throughout the body. These are places where "qi," or energy, collects and can be accessed through the skin. Acupressure can be done at home by using the fingers to press and activate acupuncture points.
Support for a Variety of Health Concerns
Chinese medicine, including acupressure, focuses on the overall wellness of the individual, and the goal is to balance the energy so that the body can heal itself. Since acupressure activates acupuncture points, it can be used to help with a variety of health concerns, including hypothyroidism symptoms.
How to Try Acupressure at Home
Choose a point and gently place your index finger, middle finger or both on the point. Apply a slight downward pressure to the point. It can be helpful to use small circular motions as you press. If you are using a circular motion, try to stay within about a quarter of an inch around the point. Feel for areas that are a little painful or tender. Often when energy is stuck at a point, it will feel a bit uncomfortable. Try to determine if the point feels tight or empty. You can massage the point for 30 seconds to a few minutes. Do whatever feels most comfortable to you. Points can be stimulated daily, and many people benefit from stimulating points once in the morning and once at night.
Choosing Acupressure Points
Ideally, points are recommended based on a diagnosis made by a Chinese medicine practitioner. Each person is unique, and a Chinese medicine practitioner can tailor the best treatment for an individual. Most acupuncture points have a Chinese name and a channel and number designation. In the United States, they are most commonly referred to by their channel and number designation. For example, the third point on the kidney channel is referred to as Kidney 3 or KID-3.
Sample Acupressure Points to Try
Kidney 3 (KID-3)
In many cases, points along the kidney energetic channel will be useful for someone who has hyperthyroidism because the kidney channel is associated with the hormones as well as the thyroid in Chinese medicine. Kidney 3 is the source point on the kidney channel, and it can be used to tonify issues with the kidney. It can help patients with hypothyroidism by helping the kidney balance hormones and support the thyroid. Kidney 3 is located on the inside of each ankle. It is found in the depressed area halfway between the ankle bone and the Achilles tendon.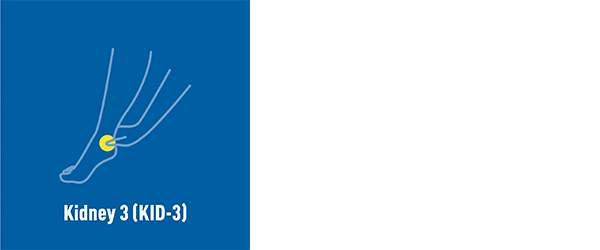 Pericardium 6 (PC-6)
Pericardium 6 is located on the inside of the wrist on both sides of the body. To find this point, place a finger two-finger-widths away from the wrist crease in between the two tendons (palmaris longus and flexor carpi radialis). This is the point that is targeted by motion sickness bands because it can be great for relieving nausea. Pericardium 6 is also a primary point for anxiety and insomnia.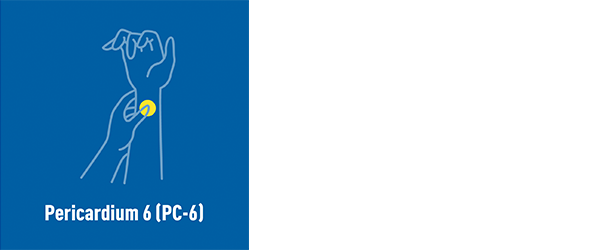 Yintang
Yintang is referred to as a "curious point" because it is not associated with a particular energetic channel. This point is located between the eyebrows and is in the area referred to as the "third eye" in many cultures. It is a very calming point. To find Yintang, place a finger at the skin above the nose between the eyebrows. Yintang can help with anxiety, insomnia, focus, headaches in the forehead and nasal congestion.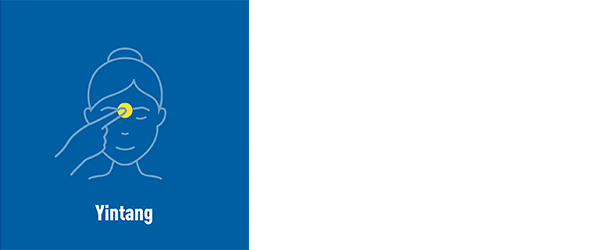 Please use these location instructions as a general guide. Because every person's body is unique, it's more important to feel for the depression and sensitive areas than to make an exact measurement. Finding a tender spot likely means the body could use support in that area to balance the energetic flow and promote overall health. Each person is unique, and a Chinese medicine practitioner can tailor the best treatment for an individual.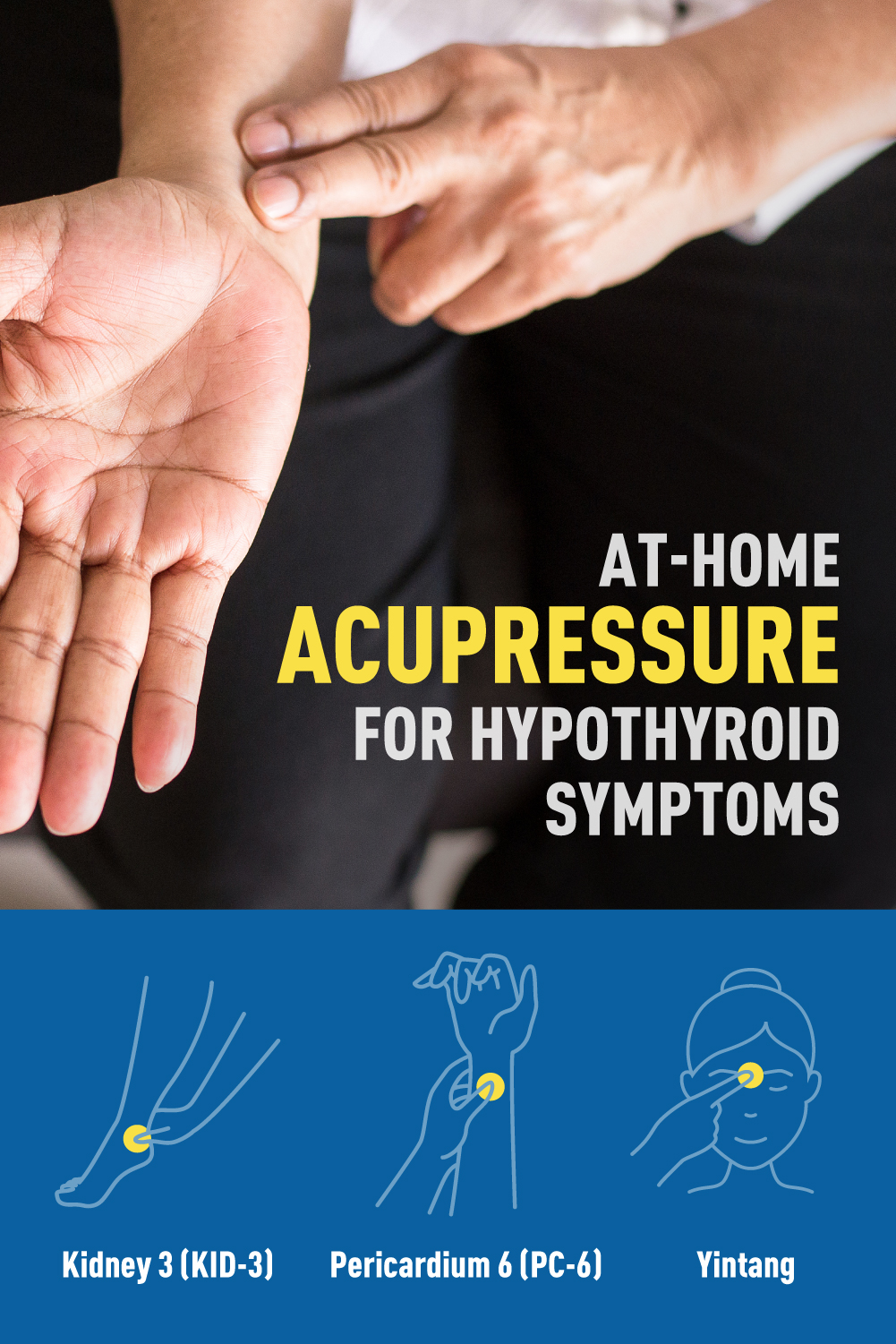 2308-v1
INDICATIONS & IMPORTANT RISK INFORMATION INCLUDING BLACK BOX WARNING
Important Risk Information
Drugs with thyroid hormone activity, alone or together with other therapeutic agents, have been used for the treatment of obesity. In euthyroid patients, doses within the range of daily hormonal requirements are ineffective for weight reduction. Larger doses may produce serious or even life-threatening manifestations of toxicity, particularly when given in association with sympathomimetic amines such as those used for their anorectic effects.
NP Thyroid® is contraindicated in patients with uncorrected adrenal insufficiency, untreated thyrotoxicosis, and hypersensitivity to any component of the product.
In the elderly and in patients with cardiovascular disease, NP Thyroid® should be used with greater caution than younger patients or those without cardiovascular disease.
Use of NP Thyroid® in patients with diabetes mellitus or adrenal cortical insufficiency may worsen the intensity of their symptoms.
The therapy of myxedema coma requires simultaneous administration of glucocorticoids.
Concomitant use of NP Thyroid® with oral anticoagulants alters the sensitivity of oral anticoagulants. Prothrombin time should be closely monitored in thyroid-treated patients on oral anticoagulants.
In infants, excessive doses of NP Thyroid® may produce craniosynostosis.
Partial loss of hair may be experienced by children in the first few months of therapy but is usually transient.
Adverse reactions associated with NP Thyroid® therapy are primarily those of hyperthyroidism due to therapeutic overdosage.
Many drugs and some laboratory tests may alter the therapeutic response to NP Thyroid®. In addition, thyroid hormones and thyroid status have varied effects on the pharmacokinetics and actions of other drugs. Administer at least 4 hours before or after drugs that are known to interfere with absorption. Evaluate the need for dose adjustments when regularly administering within one hour of certain foods that may affect absorption.
NP Thyroid® should not be discontinued during pregnancy, and hypothyroidism diagnosed during pregnancy should be promptly treated.
Indication
NP Thyroid® (thyroid tablets, USP) is a prescription medicine that is used to treat a condition called hypothyroidism from any cause, except for cases of temporary hypothyroidism, which is usually associated with an inflammation of the thyroid (thyroiditis). It is meant to replace or supplement a hormone that is usually made by your thyroid gland.
NP Thyroid® is also used in the treatment and prevention of normal functioning thyroid goiters, such as thyroid nodules, Hashimoto's thyroiditis, multinodular goiter, and in the management of thyroid cancer.