Expert Advice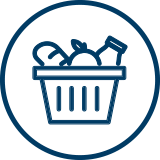 Nutrition
How to Choose a Thyroid-Friendly Protein Bar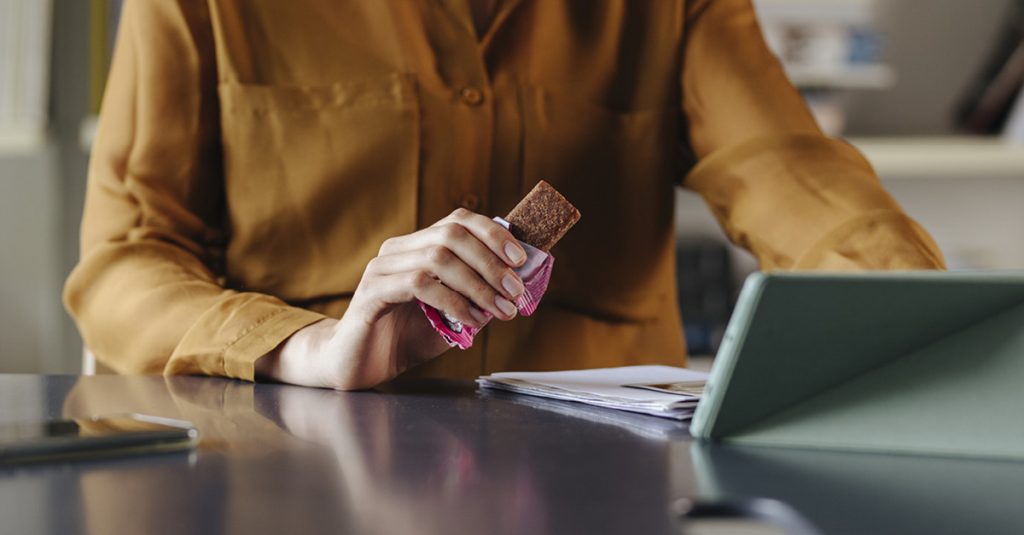 Acella Pharmaceuticals, LLC., is partnering with Lindy Ford, RD, LDN, to bring greater awareness to the importance of thyroid care and education. This post is sponsored by Acella Pharmaceuticals and should not be construed as medical advice. Please talk to your doctor about your individual medical situation.
It's mind-boggling how many options we have when it comes to protein bars. For as many as you see on the shelves of your local grocery store, there are hundreds more available online or at specialty retailers. It's hard to know if a bar is healthy and if it will support thyroid health.
In my practice, I get asked every week about "good" protein bars. In this article we'll explore who to make that determination to support both your thyroid and overall health.
When choosing any protein bar, I recommend one that is gluten-free. The majority of thyroid dysfunction is caused by autoimmunity. Gluten wreaks havoc on the gut, increases inflammation, and can exacerbate thyroid dysfunction.1
I also recommend going organic. U.S. Department of Agriculture (USDA) organic ingredients are not genetically modified organisms (NON-GMO) and are better for the body.
1. Protein
Adequate protein intake is crucial for people who have thyroid problems. With a protein bar, it's the type that matters, so read labels carefully.
YES: Nuts (if not sensitive); pea protein; eggs (if not sensitive); brown rice protein.
CAUTION: Whey protein isolate; milk protein isolate. Many people don't do well with these types of proteins because they are highly sensitive to dairy. I would be cautious with them if you have thyroid issues.
NO: Soy protein isolate. I can't emphasize this enough. This type of protein is a highly processed derivative of soybeans. The processing strips the soybean of most of its nutrients. Along with this being a highly processed food, 94% of the soy grown in the United States is genetically modified.
Soy inhibits thyroid hormone production by interfering with the entry of iodine into the thyroid gland. The resulting low levels of thyroid hormone in the body trigger a feedback mechanism that stimulates the pituitary gland to secrete more thyroid stimulating hormone (TSH).
In addition to interfering with iodine entry into the thyroid gland, soy may also inhibit the action of thyroid hormones. A 2016 study concluded that the chances of having high TSH were quadrupled in people who ate two daily servings of soy foods versus those who didn't eat any at all.2
2. Sweetners & Net Carbs
Sweeteners are tricky. Your choice will depend on your unique physiology. Many thyroid patients also have blood sugar dysregulation. I am one of those people. If you are insulin resistant, prediabetic, diabetic, or want to lose weight, be careful with net carbs and sugars even if they are natural sugars coming from dates, et cetera.
A good rule of thumb for people with blood sugar issues is to stay under 10 net grams carbs (total grams carbs minus grams fiber) per bar.
NO: Artificial sweeteners such as sucralose, aspartame, et cetera.
YES. Low glycemic sweeteners: Stevia, steviol glycosides, monk fruit, organic erythritol.
I know that sugar alcohols like erythritol are controversial, but I like them. Erythritol is listed in the carb count of foods, but most of it passes through the body without being metabolized. That is why most of the carbs in products that contain sugar alcohols can be factored out. They don't cause blood sugar and insulin elevation. That is why they are so effective for weight loss.
Sugar alcohols sometimes cause gastrointestinal distress, but erythritol seems to be the least problematic. I tell people to start with a small amount and increase over time. It still may not agree with you, but most people are fine with it. Do not consume erythritol that is not organic. It is genetically modified.
YES: If you don't need to lose weight and don't have blood sugar issues, these sweeteners would be acceptable (if the carb count is not too high): Dates, honey, brown rice syrup, agave syrup, coconut sugar or nectar, dried oat syrup, cane sugar, brown sugar, maple syrup, tapioca syrup.
A good rule of thumb for this group would be no more than 20 net carbs per bar.
Look below at "Other Healthy Bars" for a few suggestions.
NO: Corn syrup or high fructose corn syrup.
3. Fiber
Of course, fiber is good for gut health (which in turn supports the thyroid). In bars it's coming from nuts, tapioca fiber, chicory root, isomalto-oligosaccharides, acacia fiber, and corn fiber. Some are more prebiotic (gut friendly) than others, but all are best if organic.
Since net carbs is the overall carbs minus the fiber in grams, higher fiber bars help to lower net carbs.
There are hundreds of bars out there, but here are a few of my favorites depending on your physiology. Remember that within brands, bars can vary widely depending on flavor.
Best Bars for Weight Loss/Blood Sugar Regulation:
1. PRIMAL PANTRY, ALMOND SPICE BAR
Protein: 8 grams
Net Carbs: 7 grams
Sugar: 2 grams

2. GARDEN OF LIFE RAW FIT FOR WEIGHT LOSS, CHOCOLATE PEANUT BUTTER (all organic)
Protein: 14 grams
Net Carbs: 3 grams (after factoring out the Erythritol)
Sugar: 1 gram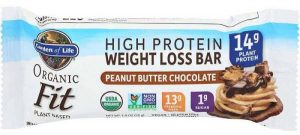 3. IQ BAR, PEANUT BUTTER CHIP
Protein: 12 grams
Net Carbs: 3 grams
Sugar: 1 gram

Other Healthy Bars:
1. ALOHA, CHOCOLATE CHIP COOKIE DOUGH
Protein: 14 grams
Net Carbs: 15 net carbs
Sugar: 5 grams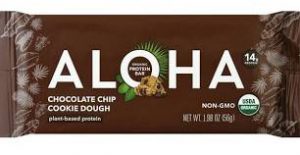 2. RISE BAR, LEMON CASHEW
Protein: 20 grams
Net Carbs: 16 grams
Sugar: 13 grams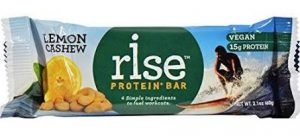 3. RX BAR, CHOCOLATE SEA SALT
Protein: 12 grams
Net Carbs: 19 grams
Sugar: 13 grams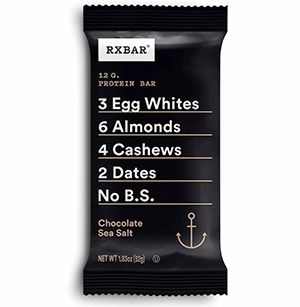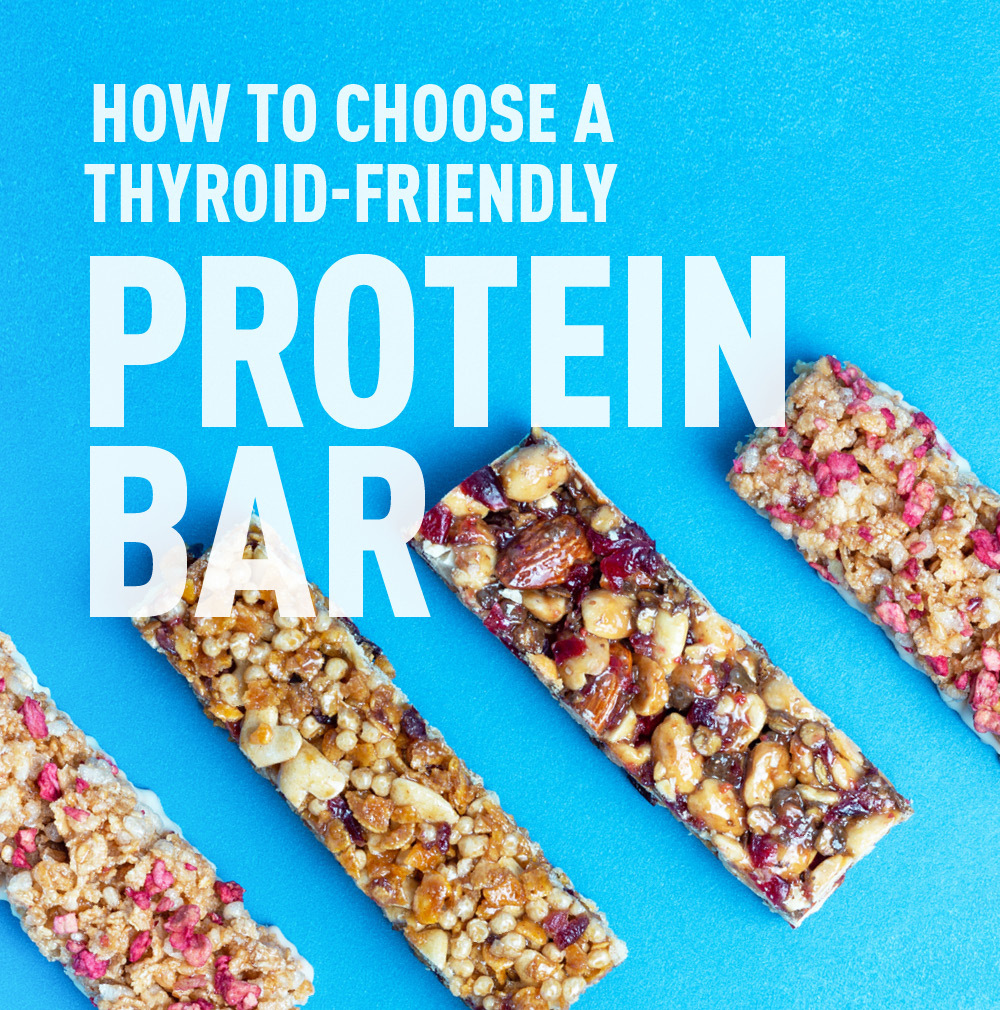 The Primal Kitchen is a registered trademark of Kraft Foods Group Brands LLC
Garden of Life is a registered trademark of Atrium Innovations, Inc.
IQ Bar is a registered trademark of IQ Bar, Inc.
RX Bar is a registered trademark of Chicago Bar Company, LLC
REFERENCES: 1. Alessio Fasano, "Leaky gut and autoimmune diseases," Clin Rev Allergy Immunology . 2012 Feb;42(1):71-8. doi: 10.1007/s12016-011-8291-x. 2. Serena Tonstad, Karen Jaceldo-Siegl, Mark Messina, Ella Haddad and Gary E Fraser, "The association between soya consumption and serum thyroid-stimulating hormone concentrations in the Adventist Health Study-2;" Public Health Nutrition, Volume 19, Issue 8, pp. 1464-1470, June 2016.
ML-1118-v1
INDICATIONS & IMPORTANT RISK INFORMATION INCLUDING BLACK BOX WARNING
Important Risk Information
Drugs with thyroid hormone activity, alone or together with other therapeutic agents, have been used for the treatment of obesity. In euthyroid patients, doses within the range of daily hormonal requirements are ineffective for weight reduction. Larger doses may produce serious or even life-threatening manifestations of toxicity, particularly when given in association with sympathomimetic amines such as those used for their anorectic effects.
NP Thyroid® is contraindicated in patients with uncorrected adrenal insufficiency, untreated thyrotoxicosis, and hypersensitivity to any component of the product.
In the elderly and in patients with cardiovascular disease, NP Thyroid® should be used with greater caution than younger patients or those without cardiovascular disease.
Use of NP Thyroid® in patients with diabetes mellitus or adrenal cortical insufficiency may worsen the intensity of their symptoms.
The therapy of myxedema coma requires simultaneous administration of glucocorticoids.
Concomitant use of NP Thyroid® with oral anticoagulants alters the sensitivity of oral anticoagulants. Prothrombin time should be closely monitored in thyroid-treated patients on oral anticoagulants.
In infants, excessive doses of NP Thyroid® may produce craniosynostosis.
Partial loss of hair may be experienced by children in the first few months of therapy but is usually transient.
Adverse reactions associated with NP Thyroid® therapy are primarily those of hyperthyroidism due to therapeutic overdosage.
Many drugs and some laboratory tests may alter the therapeutic response to NP Thyroid®. In addition, thyroid hormones and thyroid status have varied effects on the pharmacokinetics and actions of other drugs. Administer at least 4 hours before or after drugs that are known to interfere with absorption. Evaluate the need for dose adjustments when regularly administering within one hour of certain foods that may affect absorption.
NP Thyroid® should not be discontinued during pregnancy, and hypothyroidism diagnosed during pregnancy should be promptly treated.
Indication
NP Thyroid® (thyroid tablets, USP) is a prescription medicine that is used to treat a condition called hypothyroidism from any cause, except for cases of temporary hypothyroidism, which is usually associated with an inflammation of the thyroid (thyroiditis). It is meant to replace or supplement a hormone that is usually made by your thyroid gland.
NP Thyroid® is also used in the treatment and prevention of normal functioning thyroid goiters, such as thyroid nodules, Hashimoto's thyroiditis, multinodular goiter, and in the management of thyroid cancer.