Expert Advice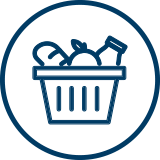 Nutrition
Thyroid-Friendly Summer Salads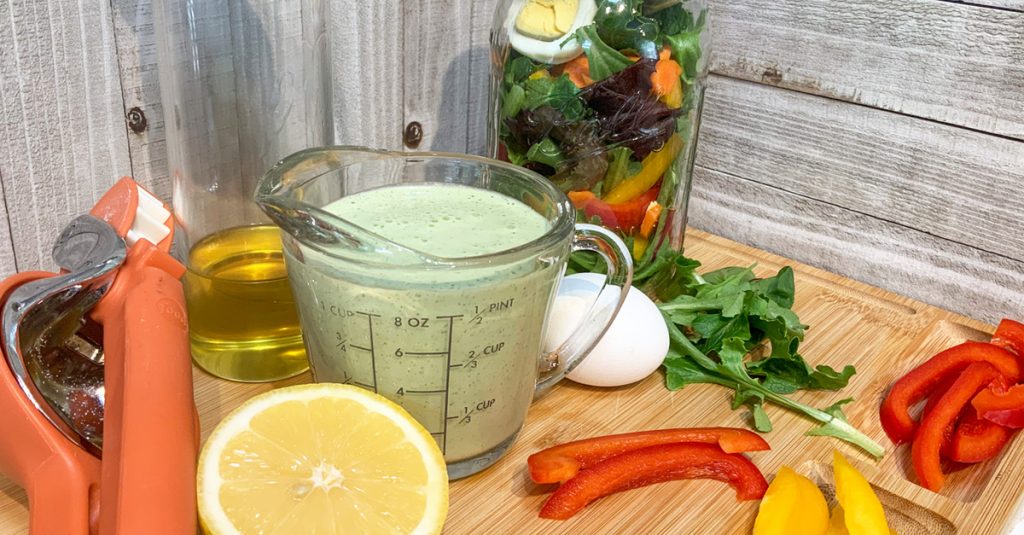 Acella Pharmaceuticals, LLC., is partnering with Heather Procknal, NBC-HWC-CHC, to bring greater awareness to the importance of thyroid care and education. This post was sponsored by Acella Pharmaceuticals and should not be construed as medical advice. Please talk to your doctor about your individual medical situation.
As the days get hotter, a crisp cool salad can be the perfect addition to a lunch or dinner. Today, I'd like to share three of my favorite thyroid-friendly salads. Not only are they delicious, but they're also satisfying, easy and healthy!
These recipes are packed with vitamins, minerals and antioxidants that are important in fighting free-radical damage and lowering inflammation.
Vitamin D and its Role in Thyroid Health
Often referred to as the "sunshine vitamin," vitamin D plays a key role in autoimmune thyroid disease and hypothyroid symptoms. Researchers have found that vitamin D helps reduce the body's prolonged inflammatory response. It has also been shown to decrease TPO (thyroid peroxidase) antibodies, calming the autoimmune response.1
By keeping your vitamin D levels in the mid-normal range, you can help combat hypothyroid symptoms such as low energy and fatigue.
You can reap the benefits of vitamin D by spending some time in the sun or eating vitamin D-rich foods such as tuna, salmon, mackerel, catfish, eggs and mushrooms. Enjoy your summer salad alfresco, and you'll really get the vitamin D dose your body needs.
Another thyroid supporting anti-inflammatory nutrient is vitamin A. Foods rich in vitamin A include sweet potatoes, carrots, tuna, dark leafy greens, cantaloupe, lettuce, bell peppers, pink grapefruit and broccoli.
BONUS: You'll notice that these recipes have ingredients that will help you feel your best and support your thyroid health.
Okay, now let's move on to the recipes!

Mason Jar "To-Go" Salads
INGREDIENTS
1 bag of spinach or spring salad mix
1 yellow pepper, cored and sliced into strips
1 sweet red pepper, cored and sliced into strips
1 carrot, peeled and sliced into thin coins (use one carrot per Mason jar)
1 hard-boiled egg sliced in half (use one egg per Mason jar)
Mason jars (depending on how many Mason jars you want to fill ahead of time)
INSTRUCTIONS
For each Mason jar, add a small handful of spinach or spring mix and layer with the rest of the ingredients as you go.
Don't be afraid to really pack it in there!
Keep your salad jars in the refrigerator until you're ready to enjoy them.
Don't add the dressing until you're ready to eat your salad to avoid a soggy salad.
The best way to enjoy this salad is to dump the salad into a large bowl and then drizzle some creamy basil Dijon dressing over it.
It's filling and satisfying and will help keep your blood sugar balanced so you're not reaching for a sugar fix later in the afternoon.
These make-ahead salads will keep in the refrigerator for up to a week, which makes them the perfect grab-and-go lunch.
Creamy Basil Dijon Dressing
Yields ~ 1 cup
INGREDIENTS
1/2 cup mayonnaise (I prefer either the olive oil or avocado oil-based brands)
1/4 cup coconut milk
3 Tbsp. olive oil or avocado oil
2 tsp. lemon juice
2 tsp. mild Dijon mustard
1/2 tsp. onion powder
1 small clove garlic, minced or pressed through garlic press
2 Tbsp. chopped basil
Salt, to taste
INSTRUCTIONS
Add all ingredients to a high-speed blender or use an immersion blender to mix (this is my favorite way to get this to a nice creamy consistency).
Drizzle over salad and enjoy! Dressing keeps in an airtight container for a week in the refrigerator.
Other serving suggestions: Dip sliced cucumbers, peppers, cauliflower and carrots in this creamy basil Dijon dressing for a refreshing midday snack.

Mediterranean Zucchini "Noodle" Salad
INGREDIENTS
2 zucchinis, spiral sliced
1/2 red onion, diced
1/4 cup black olives, sliced
1/2 cucumber, deseeded and chopped into small cubes
2 Tbsp. fresh parsley
Mediterranean Dressing
Yields ~ 1 cup
INGREDIENTS
1/3 cup olive oil or avocado oil
1 Tbsp. balsamic vinegar
Juice of one lemon
1 tsp. sea salt
1 tsp. garlic powder
1/2 tsp. black pepper
INSTRUCTIONS
Use a spiral cutter to turn your zucchini into "noodles." Run a knife through the "noodles" a few times to chop them up so you don't have one long noodle.
Add the zucchini noodles to a large serving bowl and mix with the remainder of the salad ingredients. Place the bowl in the fridge to keep veggies cold while you prepare the dressing.
Prepare the dressing by whisking together the ingredients or using an immersion blender. Season the dressing to taste if desired.
Pour the dressing over the "noodle" salad and stir to combine.
Serve fresh and enjoy.

Savory Avocado Bacon Broccoli Salad
INGREDIENTS
1 head of broccoli, core removed and chopped finely OR 1 bag of raw broccoli florets
3 stalks of celery, chopped
1/4 red onion, diced
6 slices of bacon, cooked and chopped
2 Tbsp. dried cranberries or "craisins"
1 hard-boiled egg chopped
Creamy Avocado Dressing
Yields ~ ½ cup
INGREDIENTS
2 medium-sized avocados
1/3 cup avocado oil
2 Tbsp. apple cider vinegar
2 tsp. garlic powder or 1 minced garlic clove
1 tsp. sea salt
1/3 tsp. black pepper
2 Tbsp. green onion, chopped
INSTRUCTIONS
In a large mixing bowl, combine the raw broccoli, celery, onion, chopped bacon, dried cranberries and hard-boiled egg.
Mix well and set aside in the refrigerator to chill.
For the Creamy Avocado Dressing, use a high-speed or immersion blender to blend the avocado, avocado oil, apple cider vinegar, garlic, salt and pepper until smooth. Drizzle in more oil if needed until you reach a nice creamy consistency.
Stir the avocado mixture into the chilled broccoli salad and evenly coat. Top with green onion and serve immediately.
You may not need to use all of the dressing, depending on how coated you like your salad.
This salad is best served cold. Because it includes avocado, it's not one you'd want to make too far ahead of time or you'll end up with an ugly brown salad.
Give these salads a try and notice how good you feel when you nourish your body with delicious nutrient-dense ingredients.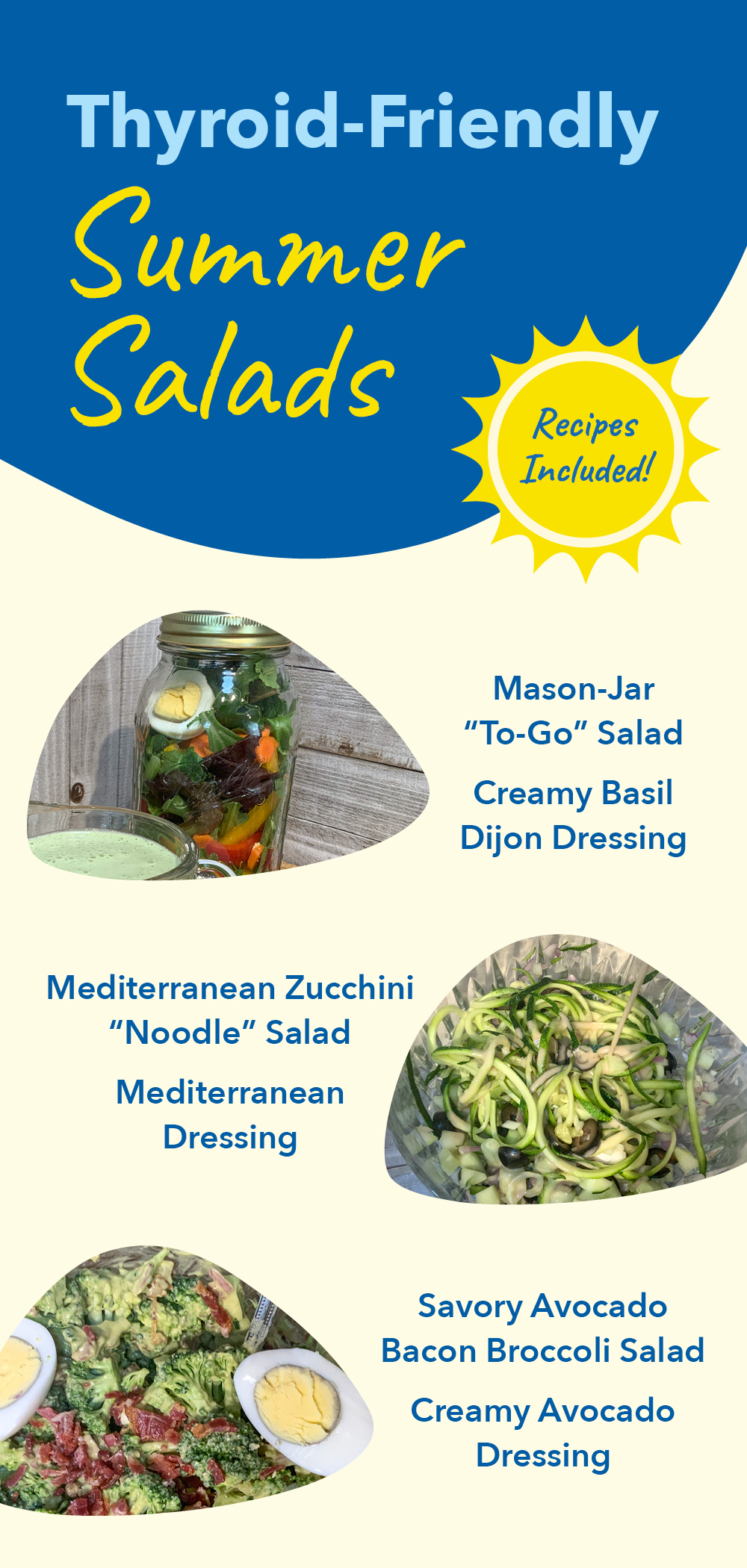 INDICATIONS & IMPORTANT RISK INFORMATION INCLUDING BLACK BOX WARNING
Important Risk Information
Drugs with thyroid hormone activity, alone or together with other therapeutic agents, have been used for the treatment of obesity. In euthyroid patients, doses within the range of daily hormonal requirements are ineffective for weight reduction. Larger doses may produce serious or even life-threatening manifestations of toxicity, particularly when given in association with sympathomimetic amines such as those used for their anorectic effects.
NP Thyroid® is contraindicated in patients with uncorrected adrenal insufficiency, untreated thyrotoxicosis, and hypersensitivity to any component of the product.
In the elderly and in patients with cardiovascular disease, NP Thyroid® should be used with greater caution than younger patients or those without cardiovascular disease.
Use of NP Thyroid® in patients with diabetes mellitus or adrenal cortical insufficiency may worsen the intensity of their symptoms.
The therapy of myxedema coma requires simultaneous administration of glucocorticoids.
Concomitant use of NP Thyroid® with oral anticoagulants alters the sensitivity of oral anticoagulants. Prothrombin time should be closely monitored in thyroid-treated patients on oral anticoagulants.
In infants, excessive doses of NP Thyroid® may produce craniosynostosis.
Partial loss of hair may be experienced by children in the first few months of therapy but is usually transient.
Adverse reactions associated with NP Thyroid® therapy are primarily those of hyperthyroidism due to therapeutic overdosage.
Many drugs and some laboratory tests may alter the therapeutic response to NP Thyroid®. In addition, thyroid hormones and thyroid status have varied effects on the pharmacokinetics and actions of other drugs. Administer at least 4 hours before or after drugs that are known to interfere with absorption. Evaluate the need for dose adjustments when regularly administering within one hour of certain foods that may affect absorption.
NP Thyroid® should not be discontinued during pregnancy, and hypothyroidism diagnosed during pregnancy should be promptly treated.
Indication
NP Thyroid® (thyroid tablets, USP) is a prescription medicine that is used to treat a condition called hypothyroidism from any cause, except for cases of temporary hypothyroidism, which is usually associated with an inflammation of the thyroid (thyroiditis). It is meant to replace or supplement a hormone that is usually made by your thyroid gland.
NP Thyroid® is also used in the treatment and prevention of normal functioning thyroid goiters, such as thyroid nodules, Hashimoto's thyroiditis, multinodular goiter, and in the management of thyroid cancer.